---
---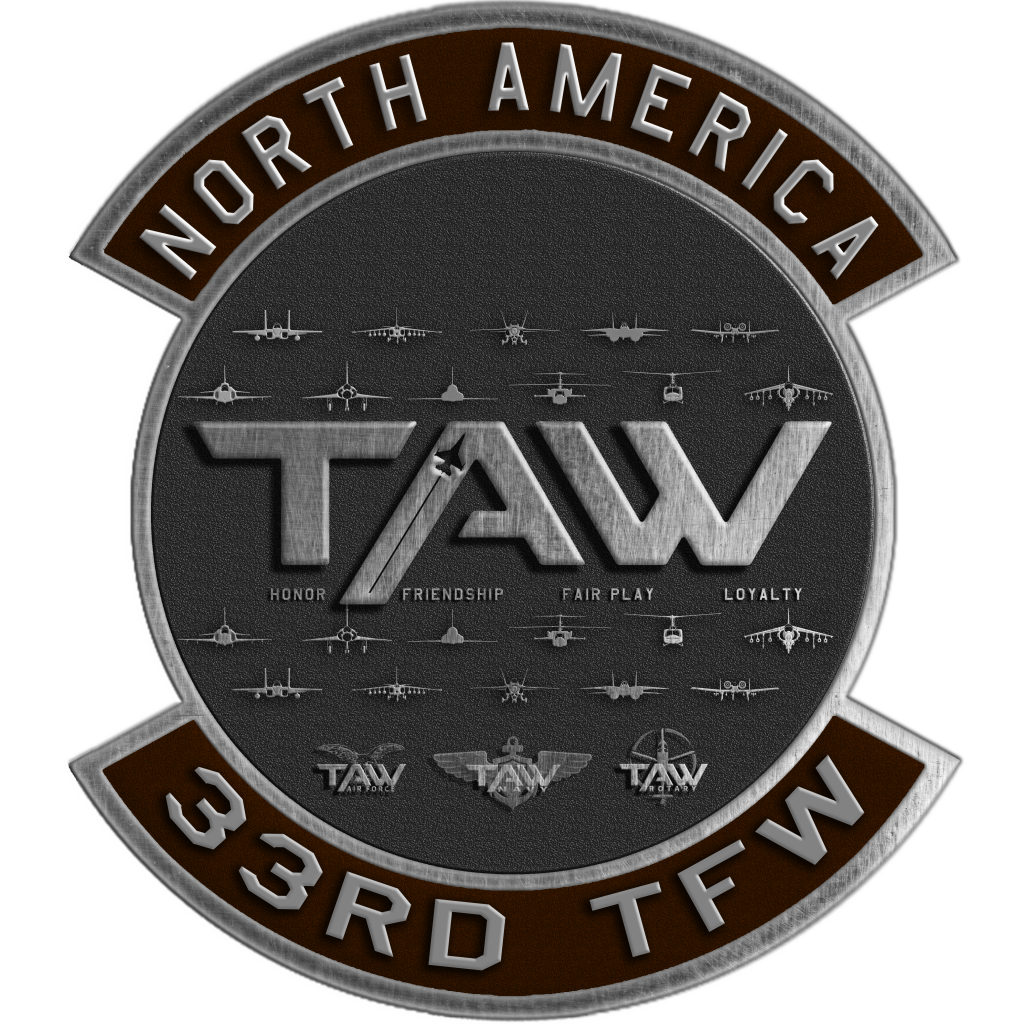 33rd TFW
North American Battalion
Home of the 26th Air Force, the 6th Carrier Wing, and the 17th Whirling Scourge. The 33rd is currently accepting talented pilots in all modern day fighter and helo airframes. Mandatory mission briefing starts on Sundays at 7:45pm EST sharp.
---
---
---
52nd TFW
European Battalion
The 52nd TFW is the european battalion of the DCS division of TAW, consisting of over 50 active virtual pilots.
If you are looking for a competitive and well organized group that flies big coordinated mission with different aircrafts to achieve a common goal together – then you have found it!
---
---
---
Joint Task Force-88
Hardcore Battalion
The JTF-88 Battalion focuses on simulating realistic aviation as close as practical within DCS, applying real aviation principles, techniques, tactics, and procedures as closely as possible.
We are EU based and have a Co-operative Player vs Environment (PVE) teamwork focus. Events take place on our dedicated servers that run custom designed theatres mimicking the real world.
---
---
---
---
---