---
---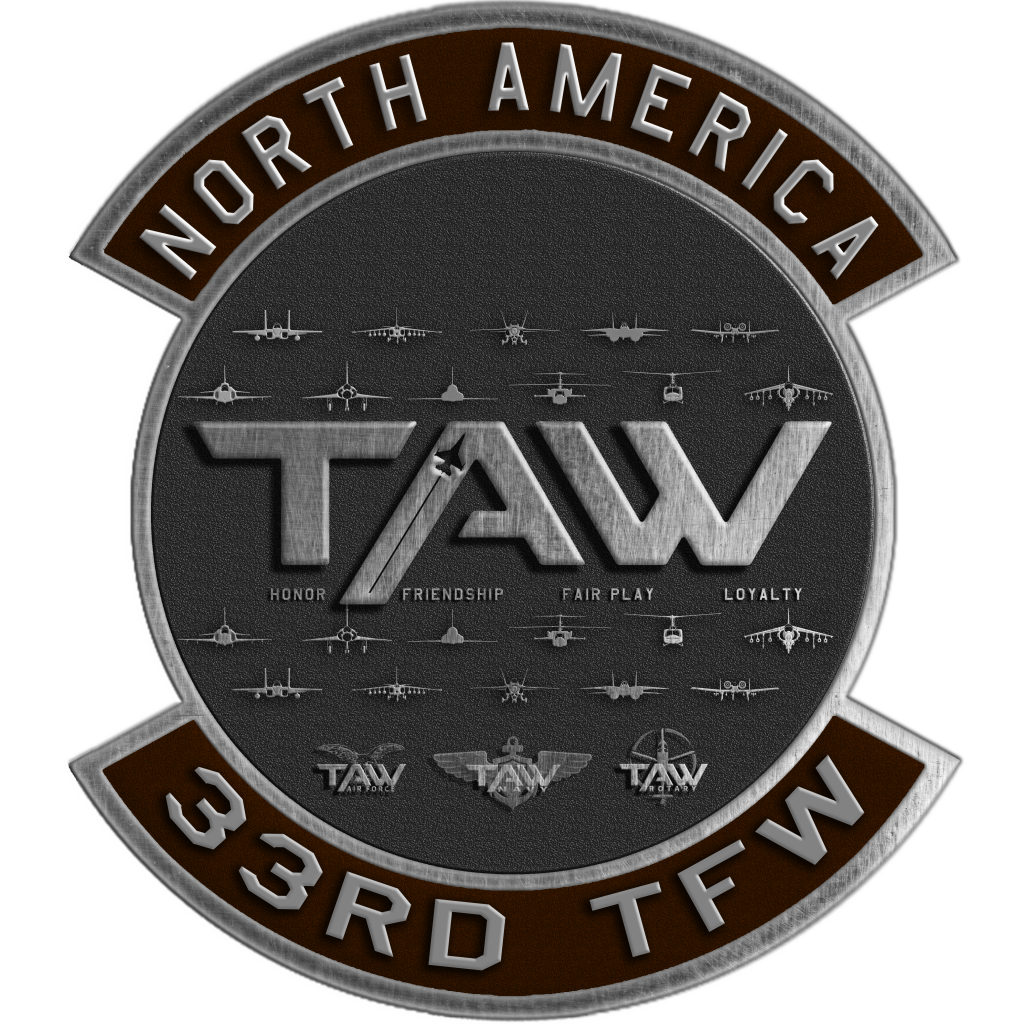 33rd TFW
North American Battalion
Home of the 26th Air Force, the 6th Carrier Wing, and the 17th Whirling Scourge. The 33rd is currently accepting talented pilots in all modern day fighter and helo airframes. Mandatory mission briefing starts on Sundays at 7:45pm EST sharp.
---
---
---
52nd TFW
European Battalion
The 52nd TFW is the european battalion of the DCS division of TAW, consisting of over 50 active virtual pilots.
If you are looking for a competitive and well organized group that flies big coordinated mission with different aircrafts to achieve a common goal together – then you have found it!
---
---
---
Joint Task Force-88
Hardcore Battalion
The JTF-88 Battalion is aiming for the most realistic and immersive virtual experience in TAW DCS. We follow real life procedures as closely as possible, use strict and perfect radio communications and train HARD to get to this high level of virtual flying!
This type of flight simming is not for everyone, because it requires a certain type of mindset, dedication and motivation to do it right.
If you are looking for relatively short, action packed missions which can be played without much in-depth planning and preparation, then the JTF-88 is NOT the right place for you.
---
---
---
---
---