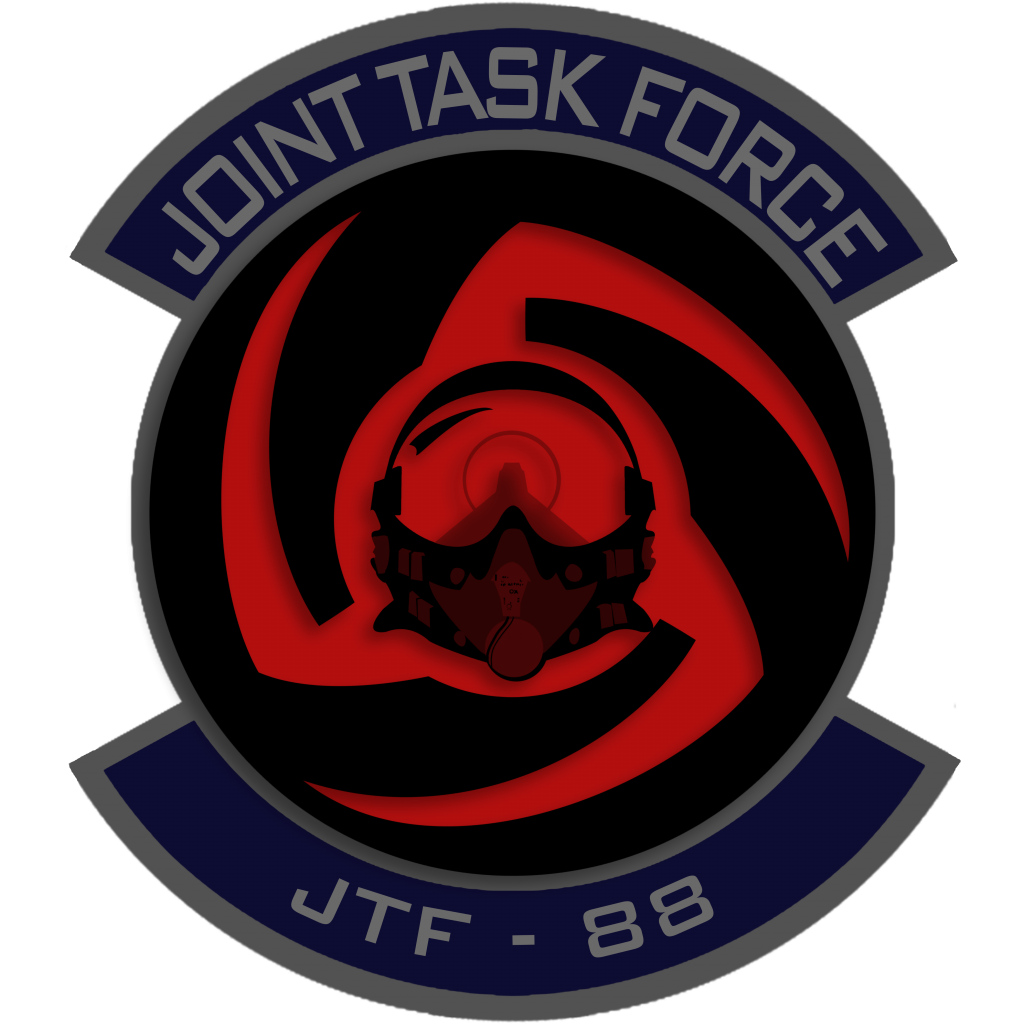 JTF-88 Command
JOINT TASK FORCE 88 Command is based at Brunssum, The Netherlands in the JOINT FORCES COMMAND HQ.

CO – COMMANDING OFFICER: SCARYSPIDER
XO – EXECUTIVE OFFICER: DEADPOOL
Control Squadron
Human AWACS/GCI
AWACS is provided by the E-3A COMPONENT from GEILENKIRCHEN AFB in Germany.
---
---
---
CVW-88 US NAVY
CARRIER AIR WING 88 is assigned to the JTF-88 from JOINT FORCES COMMAND, The Netherlands.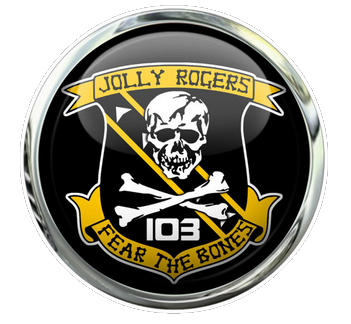 VF-103 Jolly Rogers
F-14A/B Tomcat
VF-103, nicknamed JOLLY ROGERS, is a squadron of F-14 TOMCATS under the CVW-88, part of the DCS HARDCORE Battalion.
The squadron was activated on the 19th of August 2018 by Dutch Baron, with the current squadron leader being Stickler.
VF-103 aims to be an effective war machine while operating as closely as possible IAW the procedures and regulations set forth in the applicable U.S. Navy Flight Manuals and publications, to include CNAF M-3710.7 and the Instrument Flight Manual.
We follow the U.S. Navy's F/A-18F Air Combat Training Continuum (ACTC) and Training & Readiness (T&R) program adapted to what the F-14's programs might have looked like. Flights are being logged using a system virtually identical to OPNAV 3710-4.
Members are expected to prove their knowledge of their chosen airframe by academic evaluations (multiple-choice), a monthly BOLDFACE test and an annual NATOPS and instrument evaluation.
As we aim high but are neither perfect nor have DCS as our real-life job, for determining our course training standards (CTS), squadron readiness level and activity requirements, we use the real-life requirements multiplied by a Level-of-Ambition (LoA) factor, which is currently at 50%.
For a more detailed list of features and requirements, reference our recruitment post.
VFA-151 Vigilantes
F/A-18C Hornet
"Mighty Switches brought the Freedom when needed"!
The squadron, just like the real Vigilantes, are a carrier based F-18C squadron assigned to USS Truman under TAWDCS colors. Using the callsign of FREEDOM and SWITCH with 'modex' from 300-312.
The Vigilantes are focused mainly on PVE tasking, specialized in 'deep strike' and SEAD missions.The squad was commissioned on 19/08/2018 by Dutch Baron and shortly after ACEL filled the Squadron Leader position.
The members are dedicated and take every task seriously.
Paying attention to maintain a high level of carrier procedures and communication during events.Their training days are on Wednesday and Thursday (due to the high activity level, the members fly more than just the scheduled days).
MAG-44 US MARINES
MARINE AIR GROUP 44 is assigned to the JTF-88 from JOINT FORCES COMMAND, The Netherlands.
VMA-231 Ace of Spades
A/V-8B Harrier
The VMA-231 Tactical Strike Squadron, nicknamed ACE OF SPADES, is a squadron of A/V-8B HARRIERS under the JTF-88, part of the DCS HARDCORE Battalion.
The squadron was activated on the 19th of August 2018 by Dutch Baron, the current Squadron Leader is ScarySpider.
The SPADES are known for their well coordinated flying style and precise execution when it comes to tactics. True to the versatile USMC war machine, the SPADES are capable of operating out of airbases, naval vessels, FOBs and even road bases. The squadron trains multiple times a week, practicing and reviewing different topics each time in order to perfect their skills, teamwork and situational awareness. Then it comes to realism, the SPADES leave no stone unturned and aim for nothing less than perfection.
Within the Squadron, they are a bunch of chill guys who never forget to enjoy the moment, but are always focused on the task at hand and — above all — each other's survival.
F/A-18C Hornet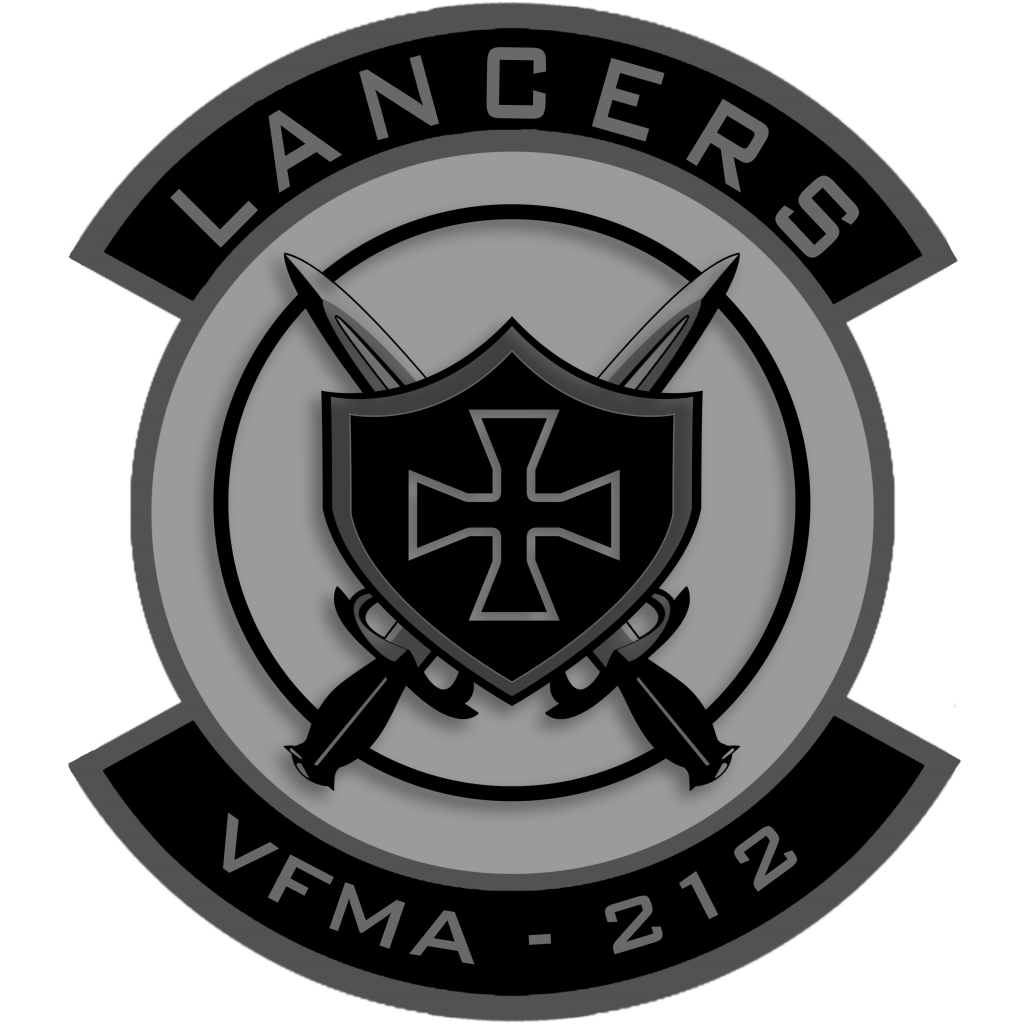 Description
The VMFA-212 Marine Strike Fighter Squadron, nicknamed Lancers is a F/A-18C squadron under the command of 1st Sgt Dimsum. They operate within the JTF-88, part of the DCS HARDCORE Battalion with their current homeplate at Al Minhad AFB. This squadron was reactivated for active duty on the 26th of September 2019 by Dutch Baron.
The Lancers are famed for their aggressive flying style and deadly precision. As a Marine multi-role squadron they will often be at frontline, able to perform any task in any condition.
History
The VMFA-212 LANCERS have a history going back to World War II, which during that time were known as the VMF-212 Hellhounds. They spearheaded the naval war efforts in Pacific and and were ultimately credited for shooting down 132½ enemy aircraft for the duration of WWII.
They were also one of the first squadrons to be deployed during the Korean War mainly supporting the 1st Marines Division with Close Air Support during multiple campaigns.
During the Vietnam War, now known as the LANCERS, they operated from the USS Oriskany as part of the CVW-16 flying over 12000 sorties.
During the Gulf War the squadron deployed to Bahrain in support of Operation Desert Shield. From there, they flew air interdiction and close air support missions in support of coalition forces during Operation Desert Storm.
Join us!
Every Thursday evening @ 2030 CE(S)T they have their training evening. Any other day during the week, when pilots are available they get together to have some fun.
We welcome new members who want to learn all there is to know about the F/A-18C HORNET. Feel like the F/A-18C is something for you? The VFA-212 is the perfect squadron to learn it. Our friendly instructors are here to help you get the most out of the HORNET.
If you are interested to join us, please sign up to become a member of TAW, The Art of Warfare!
---
---
---
TW-66 JOINT AIR FORCES
TACTICAL WING 66 is assigned to the JTF-88 from JOINT FORCES COMMAND, The Netherlands.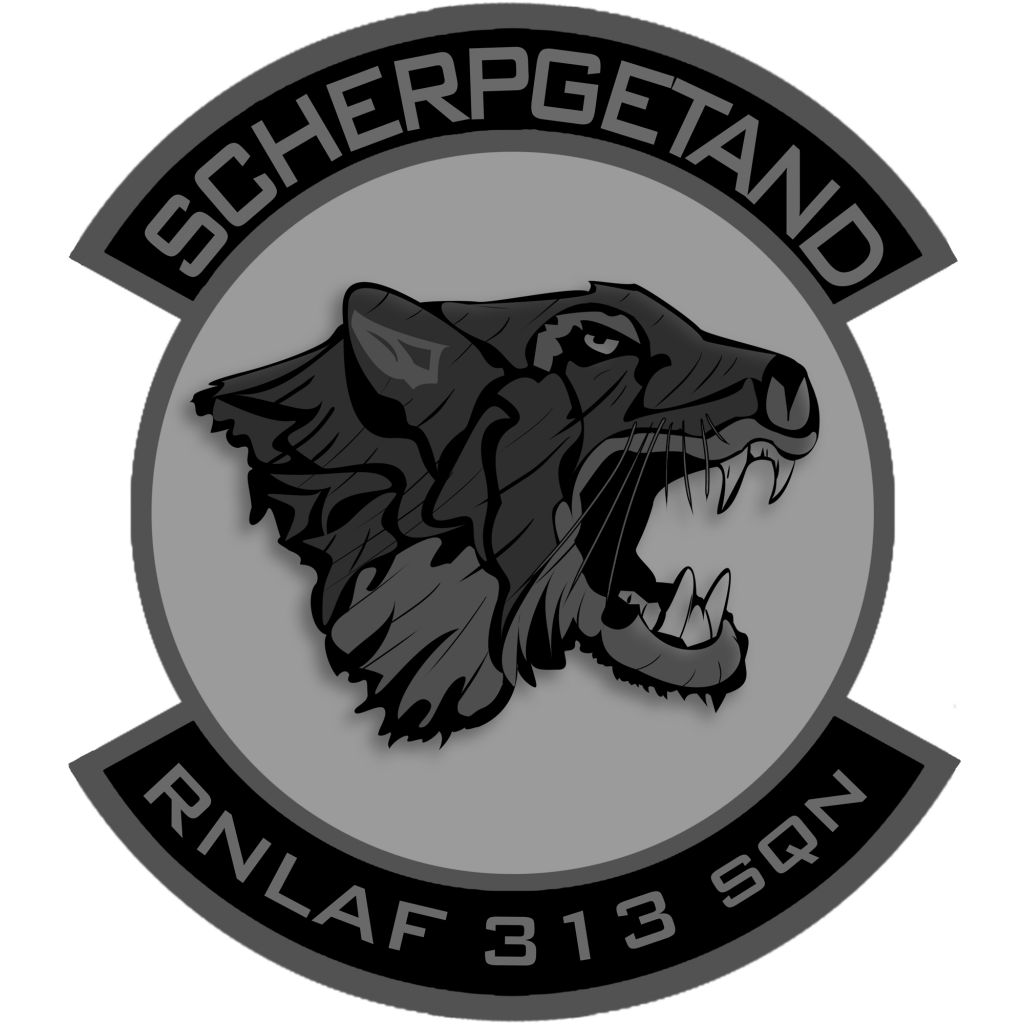 RNLAF 313 SQN TIGERS
F-16C Viper
The ROYAL NETHERLANDS AIR FORCE 313 SQN, nicknamed TIGERS, is a squadron of F-16C VIPERS under the JTF-88, part of the DCS HARDCORE Battalion.
This squadron was activated on the 19th of August 2019 by Dutch Baron, who has been the Squadron Leader since.
The TIGERS are known for their aggressive flying style and bold tactics.
They are all worthy adversaries for the expert F-15C, F/A-18, M-2000C, SU-27 and MiG-29 enemy fighters in and outside TAW.
The TIGERS are a well trained war machine, because they are all very dedicated pilots, with loads of knowledge and experience.
They train multiple times during the week to perfect their skills, teamwork and situational awareness.
Within the Squadron there are a bunch of very funny guys who never forget to have fun, but are always focused for the kill and to support the coalition forces like Strikers, Helicopters and Ground Forces.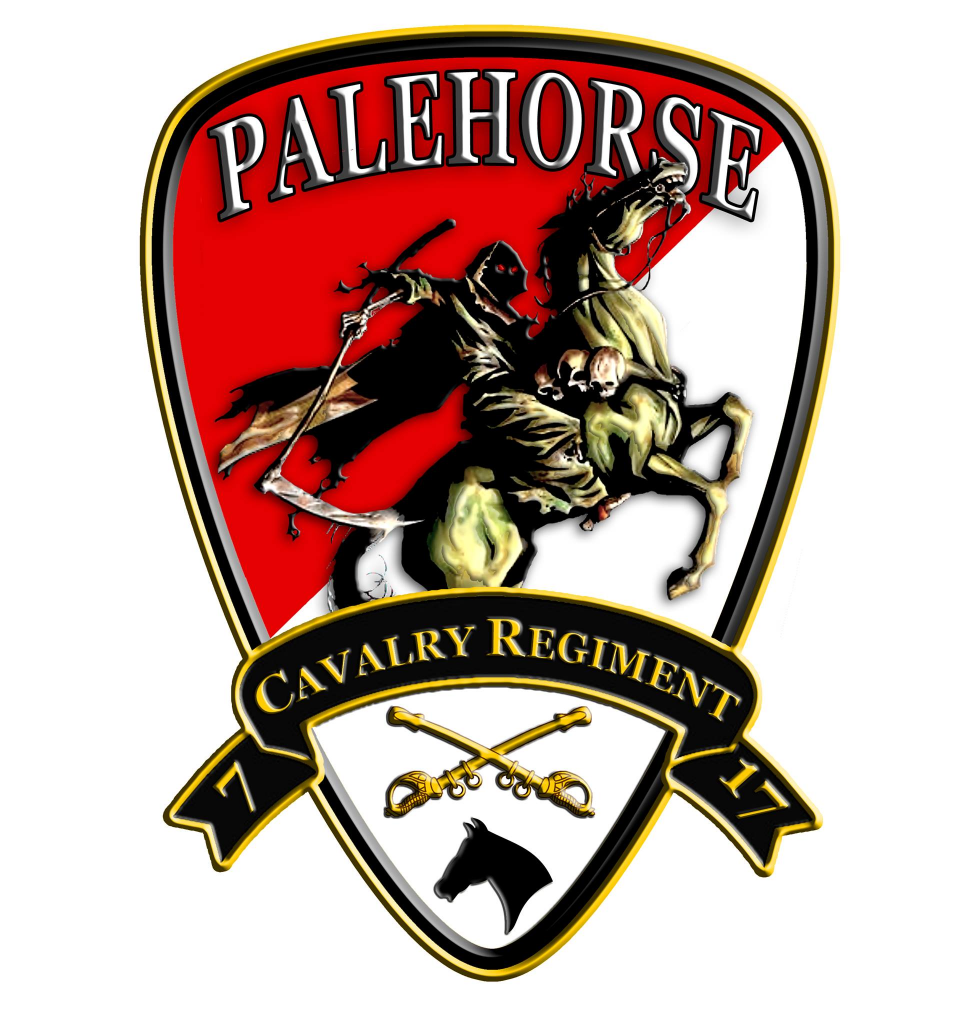 US ARMY 7-17th CAV "Palehorse"
The 7th Squadron, 17th Air Cavalry Regiment, US Army (short: 7-17th CAV) is a helicopter squadron led by Wolfhound. We are working in the Attack Reconnaissance role and maintain all the jobs and tasks that rotary can handle. We focus primarily on Reconnaissance and Attack missions, but can also support in the supply chain.
Since we are the only rotary squadron in the battalion, we pride ourselves on being dedicated, professional and being able to carry out our tasks, whether we are reconnoitering along the front-line or we are gathering our forces and attacking an enemy. We are currently using the SA342L  as our primary helicopter in the Attack Reconnaissance role, supported by the Ka-50. As soon as the OH-58D is ready for combat, we will utilize this heavily in a combination with the KA-50.
We conduct training in accordance with a training schedule, making sure that all pilots get through the pipeline and come out "combat-ready" pilots. Be aware though, that this squadron requires dedication, it's not something you just do once a week and expect to succeed in.
---
---